I've only ever seen my husband legitimately cry once and that was when our son was born. The only other time he came close to crying was when we were saying our wedding vows and tears formed in his eyes. I actually have a photo of that very moment: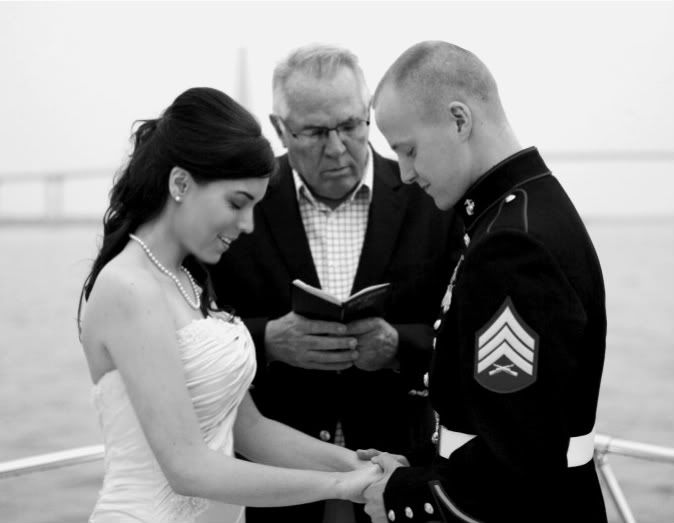 I definitely had a few tears roll down my face at that point so I closed my eyes for a second or looked up a lot to keep them back (as did he), especially during our toasts.
As for other men? Oh yeah. I've seen my father cry plenty of times. He cried when he gave me to my husband, his eyes welled up with tears when he saw his first and only grandchild for the first time, he has cried during really intimate speeches, he often tears up when he talks about his mother, etc. When it comes to boyfriends I've seen quite a few of them cry a couple times each. The last one I dated before my husband only cried once though and that was when I broke up with him. The others cried during big fights or break ups and usually there was alcohol involved, heh.