Labor story...will make it short as possible was induced at midnight on February 13, 2013 ...the nurse checked me i was still 3 cm dialated nothing was changing for the past 3 weeks..at around 1230 they started the pitocin i wasnt contracting at all, if i was couldnt feel them at all the nurses was in my room every 1 mins so i didnt sleep none at all. They kept turning me back and forth making sure the monitor was on correctly they checked my cervix every 2 hours so the hours ticked away ...NO SLEEP FOR MOMMY ....then around 845 my OB came to break my water...such an awful feeling not EVEN 30 mins later ...come on CONTRACTIONS
I was looking forward to the natural birth (meaning no meds) my BP was elevated and everytime i contracted her heartrate went down...so epidural it was done about 1130 am. Around 12pm OB came back i was about 7 cm dialated....was checked again at about 245 was about that time...all the nurses came in 315 OB was putting scrubs on...TIME TO PUSH ABOUT 4 PUSHES LATER DELANEY MAKES HER GRAND ENTRANCE WEIGHING in at 7 lbs 12oz & 20 inches long!!!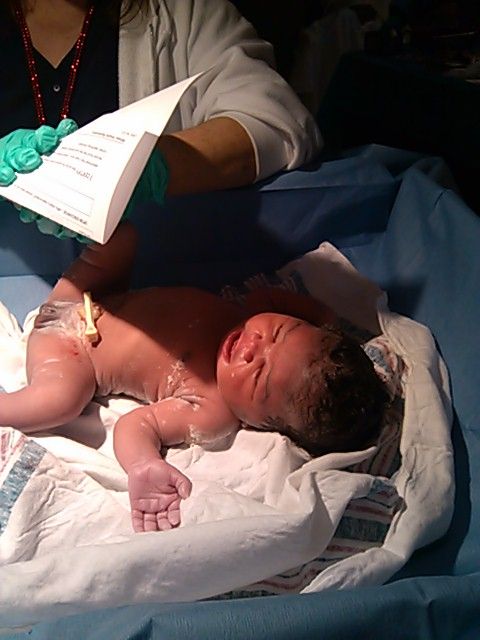 CONGRATULATIONS TO ALL THE FEBRUARY MOMMIES!!!