Quoting Incognito Ninja™:" Everything except the cottage cheese looks yummy! What are those drinks on the top shelf? They look delish!"
They are Bolt House Farms drinks. Not really a health drink but they are good for you especially if you are on the run (which I usually am). And they taste wonderful!
I really love the chocolate coffee one.
And these are the fruit ones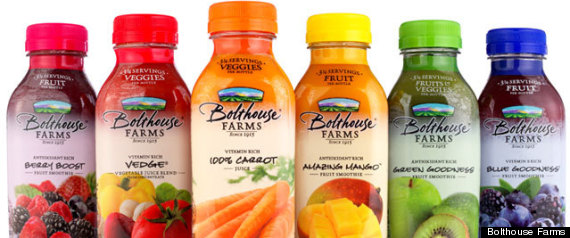 They even have a new breakfast smoothie that I am going to try out
Idk which one this is for but they're all pretty similar