lol My husband and I told my son he looked like Blanche from Golden Girls when he was wearing this:
(Sorry for the quality. I have no idea what happened, heh. Some of my pics are from my phone, some are from our (smurffy) camera.
)
Felix is ten months old tomorrow! I can't believe it. Here are some more pics, since I haven't shared in forever:
Look, he can stand by himself now!
He's able to take a couple steps too before falling on his butt. He's cruising the furniture ALL the time. I really think he'll be walking soon!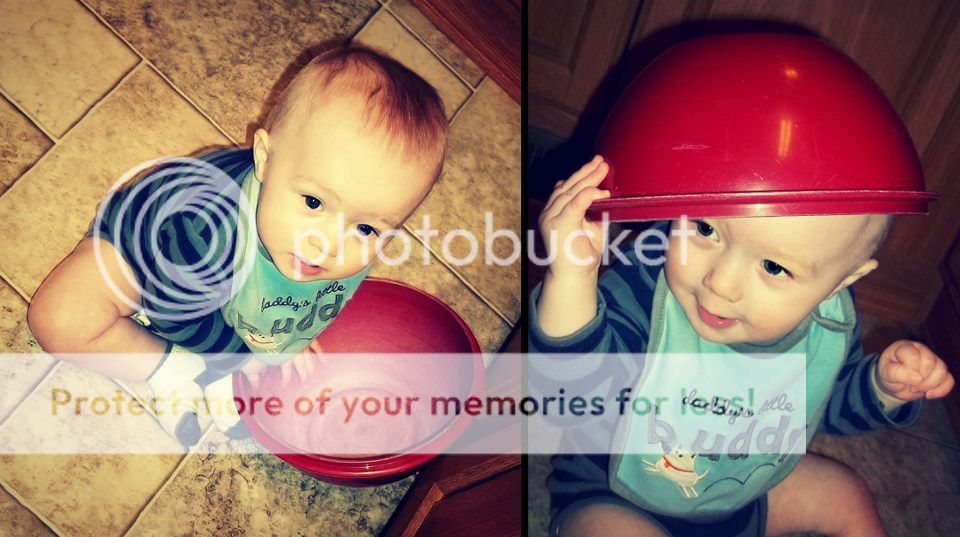 And the most flattering face ever. lol:
Here, so you can see that CAN smile and not look crazy, haha:
Thank you for looking!