Okay so this is kind of complicated. We are still in the process of remodeling our house, and right now me, DD, and DH sleep in the living room. It's basically our bedroom right now. Our actual bedroom still has to be gutted (DH is working on the dining room and my mom's bedroom right now).
But our bedroom is pretty big, it's a 15x15. At first, we were just going to share the room with DD. But then we decided we wanted another baby within the next year. So DH drew up this plan: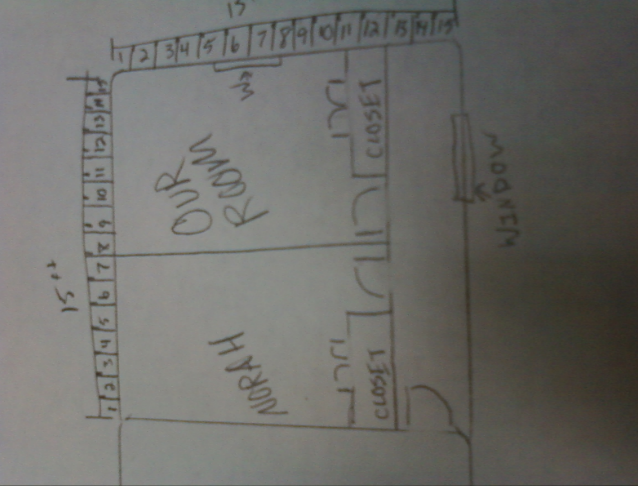 And eventually DD will be sharing a room with a sibling.
So the actual point of this post is, do you have any good tips on organizing a small, shared bedroom?