Okay, my hair has been black since I was like in the 6th grade. Anyways, I'm in need of a change. I want to do something sometime this month. It's getting long and it's soo thick I keep it in a pony tail most of the time.
This is me.
I have a funny lookin forehead
, so I have to hide it
Anyways, this is what I want to do.
Something like Lilies hair from How I Met Your Mother when It's a really dark red?
(top color)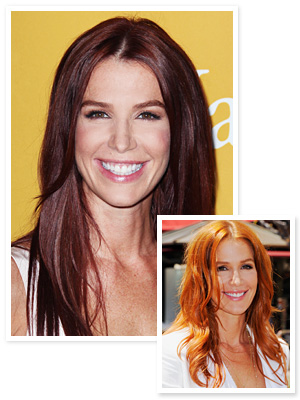 Yes, or no? any suggestions?
I'm afraid to do anything with my hair. I'm even afraid to get a trim. haha. But I really want to do something new. and my eyebrows are really dark