OP the Gerber 2T training pants and plastic covers fit my DD who is 10 months old. We have been doing potty introduction for 4 months now. I cloth diaper so putting her in panties is no biggie here. We started putting her on the potty before her bath and then started to in the morning (she pees and poops in the potty about 40% of the time). Here are some pictures.
Here is her at 7 months in panties with a cover: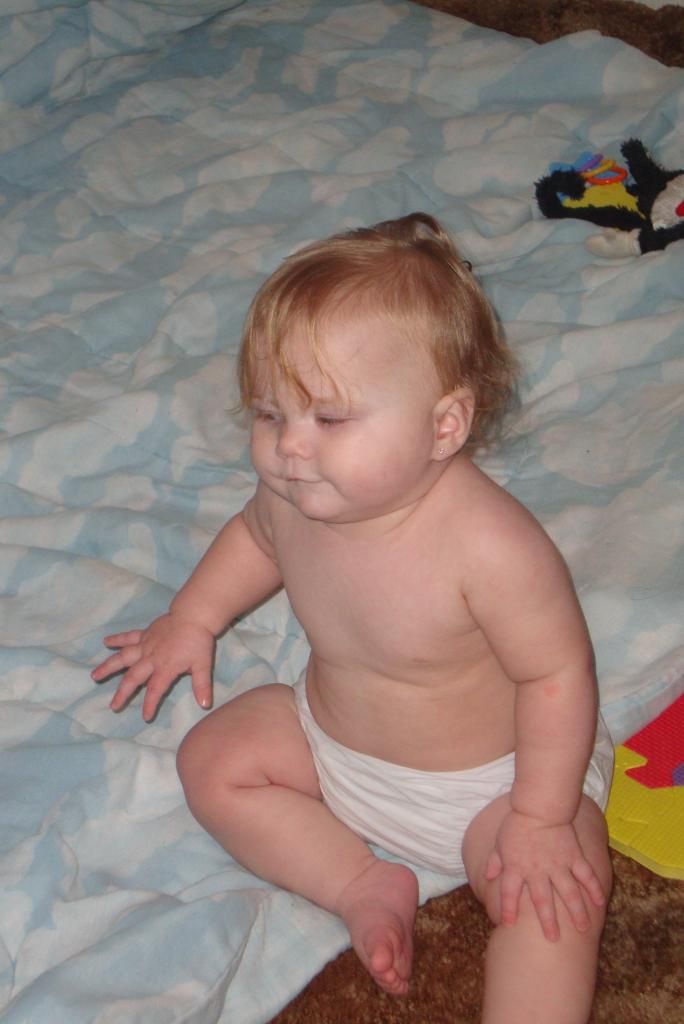 Here is her first thing this morning.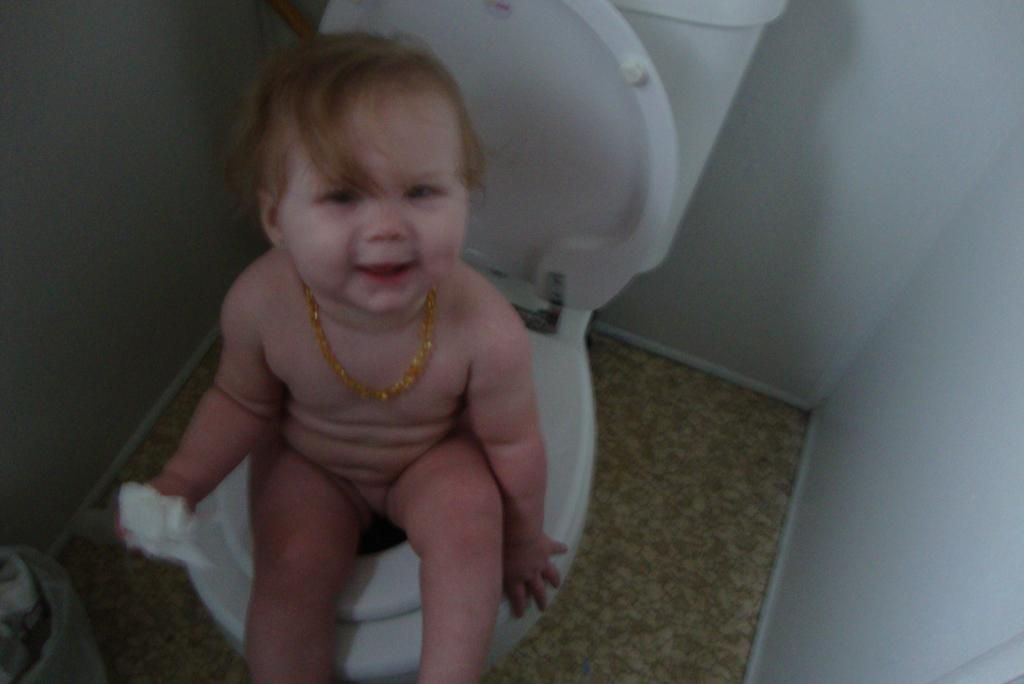 She has now started screaming during diaper changes if we do not let her sit on the potty. LOL So tonight I moved her changing table into her bathroom so that I can take off her diaper, sit her on the potty, and then put a new diaper (or panties) on at EVERY diaper change with ease. I am just going through the motions right now so if she goes potty good if not oh well. She just likes the attention she gets either way.