Quoting P.S I'm pregnant ♥1:" <blockquote><b>Quoting Bow Making Mama♥:</b>" I know how you feel lol! We really ... [snip!] ... I see a little somethin near the left leg that could be boy parts! But I don't know lol could just be my eyes playing tricks"
That's what I see too unless it's part of the machine you know how sometimes it adds a little extra to the picture? I hope that made sense lol! Like it looks like there's a head off to the side in this one but it's not her head I have no idea what it was lol!
14w3d
and 21w5d
here is my son 15w1d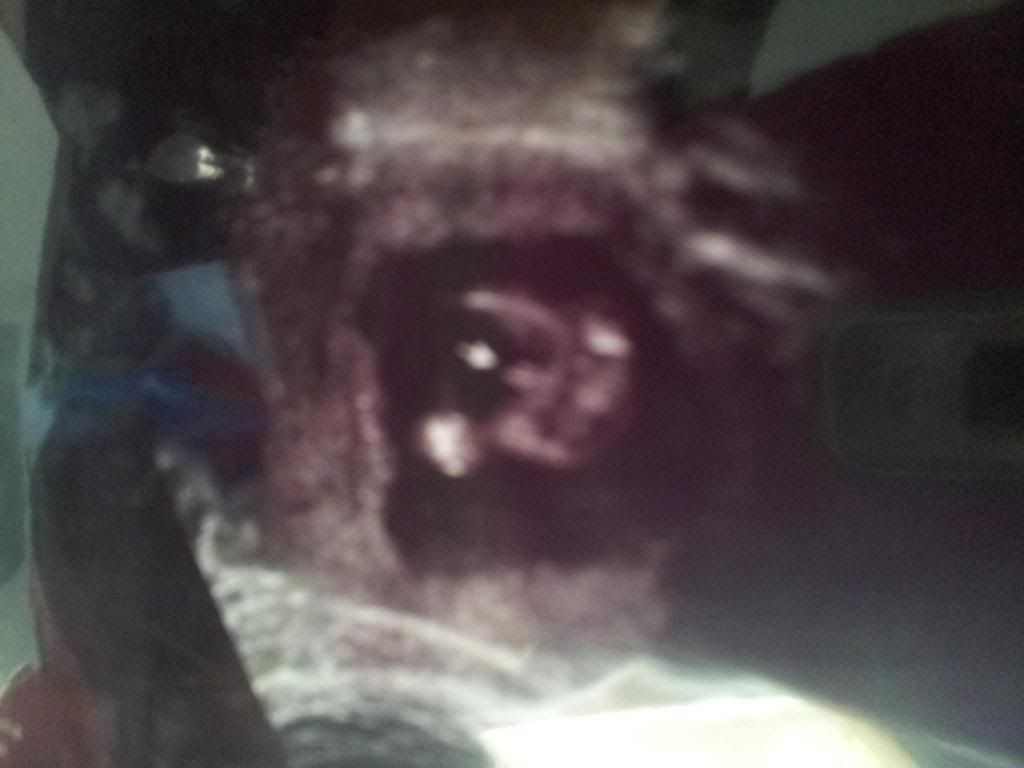 and 30w 2d
Don't mind the glare it's a picture of a picture in his photo album lol!