I got bored and I saw this cute little alphabet that I wanted to try and copy and omg mine looks awful. Look at my L. Hahahah I'm giggling over here.
Here's the one I saw on pinterest:
And here's mine: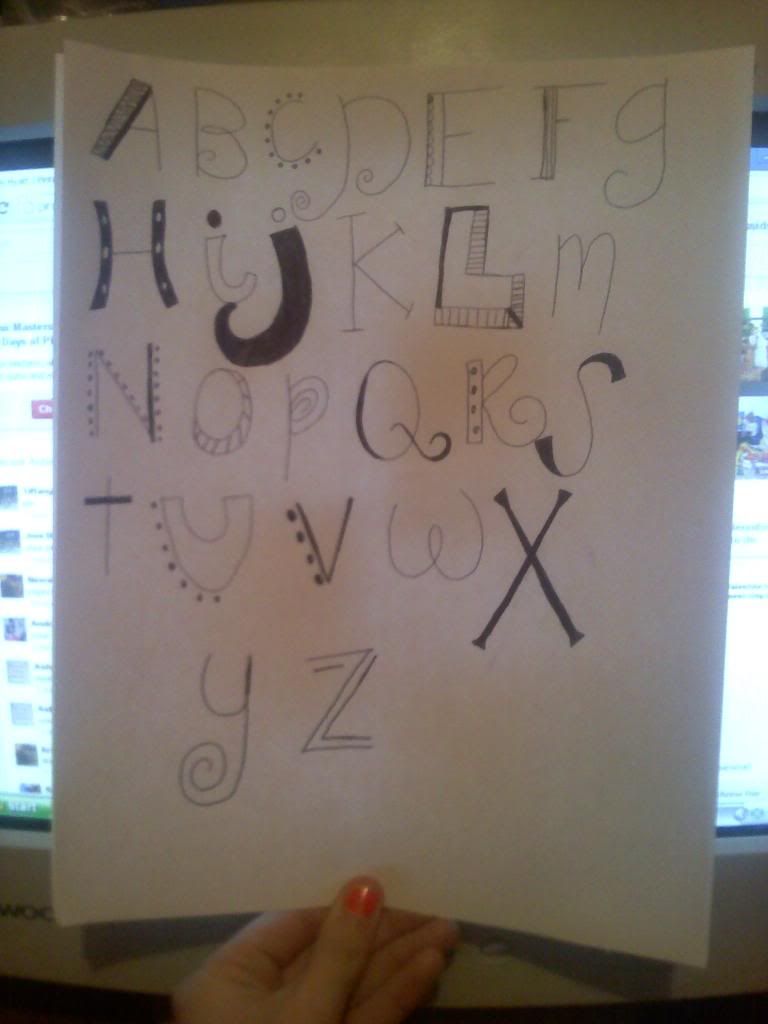 If you get bored and have a few minutes on your hand, you try to copy it and let me see how yours turns out.