invitations?! help!
posted 23rd Dec
I've done two, but I just don't like them. Can anyone help?
My daughter turns two in a month and a half and I still don't have invites done. Can someone make me one? I know there's tons of talented mommas on here, unfortunately I am not one. I want it to be Mickey or Minnie mouse, but stick with the Mickey mouse club house colors... The red black yellow, you know all those colors. But im afraid it will look boyish.): I'm stuck!!! Maybe say "oh TWOdooles Kinlees turning TWO" or something like that? I can do the location and RSVP. Maybe add a picture of her? My Facebook link is on my page, since I don't really put pictures on here. Or I can email them. I really don't know, im just throwing out ideas.... Almost anything would be better than my poor attempt. Ha. Thanks in advance!
quote
posted 23rd Dec
this wording is cute!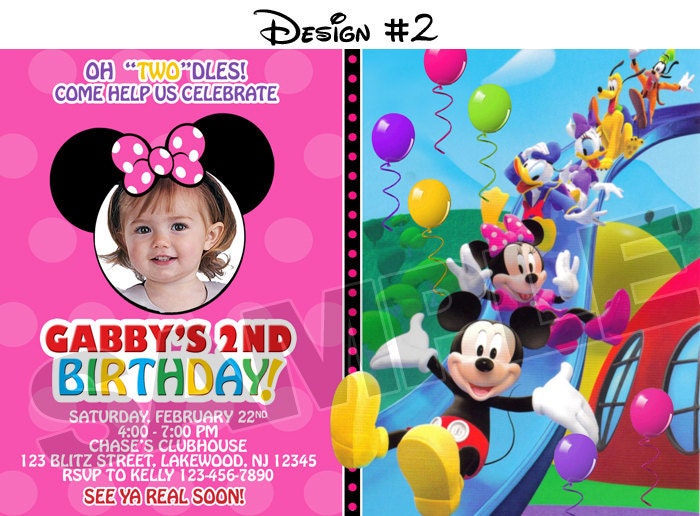 http://www.etsy.com/listing/98694499/mickey-mouse-clubhouse-birthday-party
quote
post reply