So I have lost 40lbs since I've had my daughter, and that was 2 years ago. I am now 5'2 and 121lbs, and I have tried all the crunches, sit ups, all types of exercise and diet to help me get rid of that weird half stretch marked, wrinkly stomach. I call it my "half muffin top" because it's only in the front ha.
I've heard using vitamin E lotion/creme is supposed to be great, but haven't ventured there yet!
Any suggestions on how to get rid of that half a muffin top?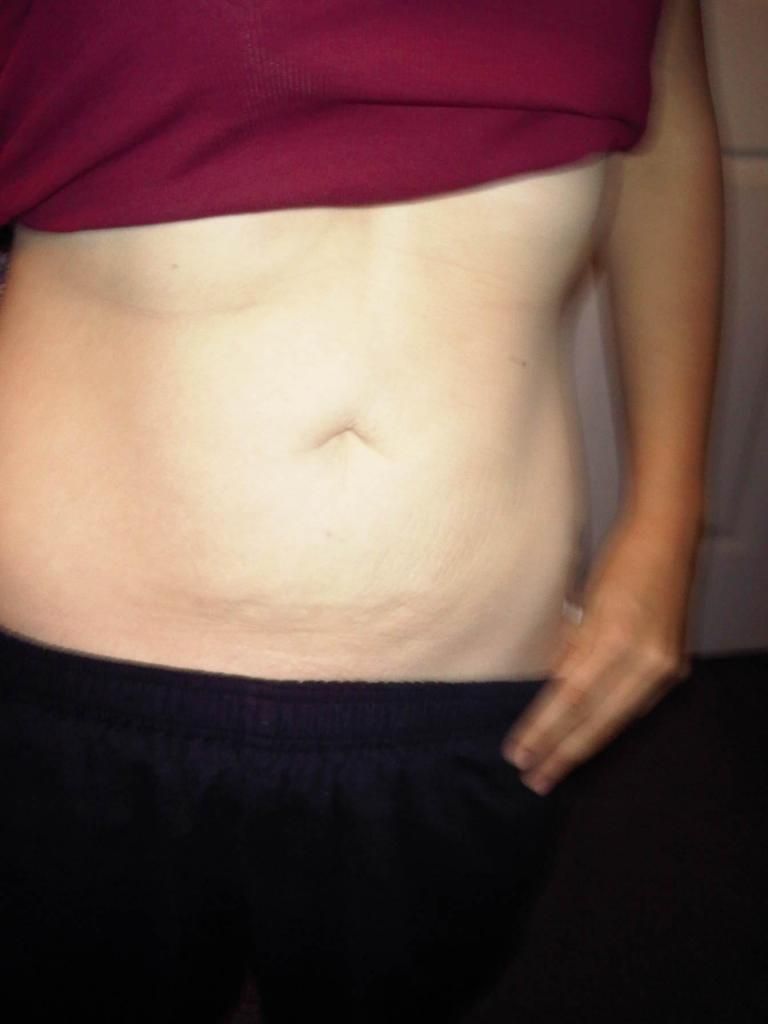 Sorry for the albino stomach and neck breaking first picture.