So typically every year I buy my kids holiday outfits (for the sole purpose of taking pics in them) and try to get a holiday pic for our family Christmas card with my digital camera. In the past they haven't turned out that well, but I can't afford a photographer or to go get professional pics taken, so I make it work. Well I haven't bought anything for pics yet, but I took my kids to the park today and I got (what I think is) a super cute pose of the three of them. Neither of the pics are "perfect", but I think they're really cute and now I'm considering using one of them for our holiday card this year and saving the money buying holiday outfits for a "one time" use.
So what I want to know is if you guys think either of these pics are good enough for a holiday card. I feel like the "outdoorsy" more "natural" portraits are in style now anyway, so I think it might work. What do you ladies think?
Pic A) My daughter's smile is kind of funky and her eyes are half closed, but they're all looking at the camera and the boys are smiling...
B&W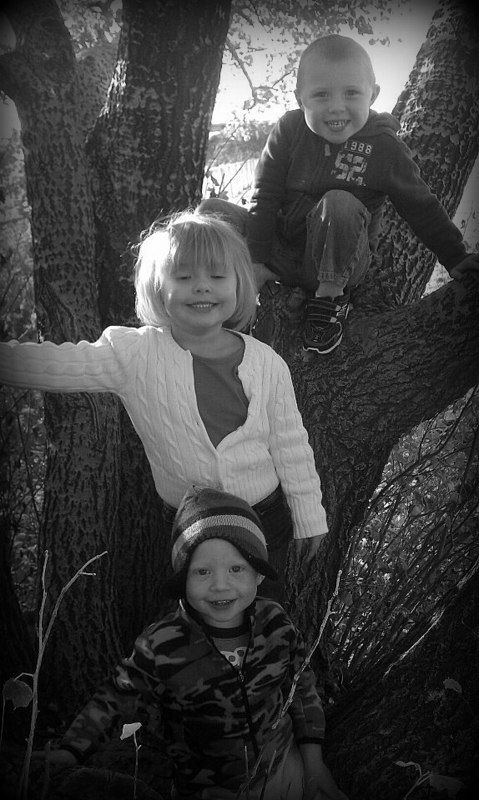 Color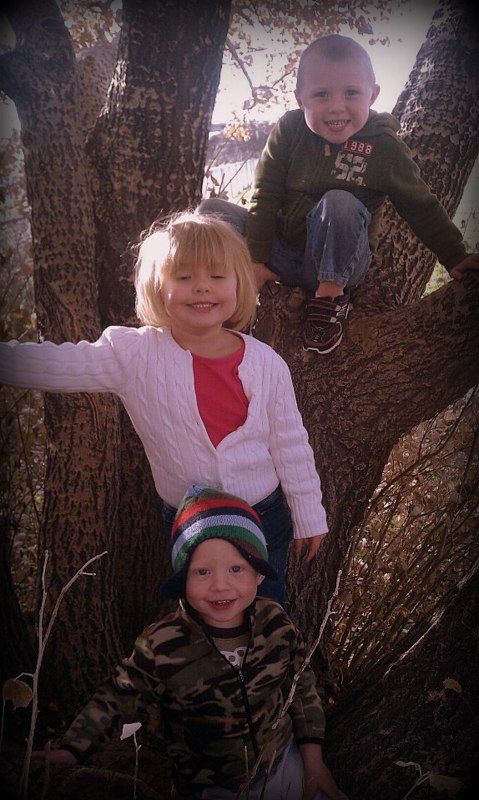 B) Brodie is looking away, (but still smiling a bit) but they all look more "natural" and my daughter's eyes are open...
B&W
Color
So what do you think?
And for comparison, here's what we've used in years passed, so I kind of feel like I hit the jackpot compared to these pics LOL
2011
2010