I had my baby shower yesterday and it was great! A lot of people on my husband's side didn't show up or rsvp but I was just thankful for the people that did come.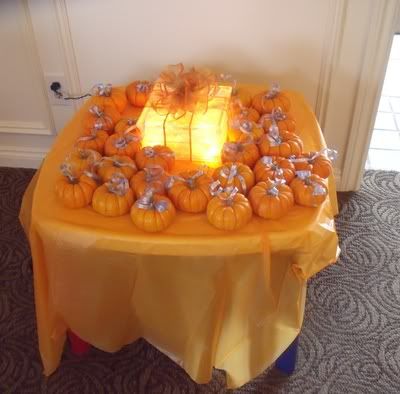 This table was by the entrance, if someone brought a pack of diapers they were directed to take a pumpkin with a number on the bottom. I called out a number and who ever had that pumpkin won that centerpiece that my grandmother made.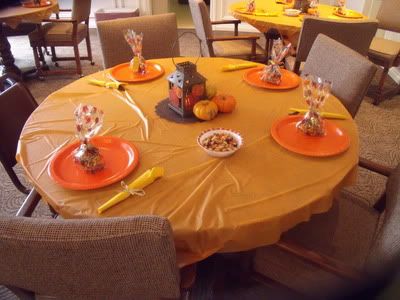 This was how all the tables looked. My mom did a great job with all the decorations!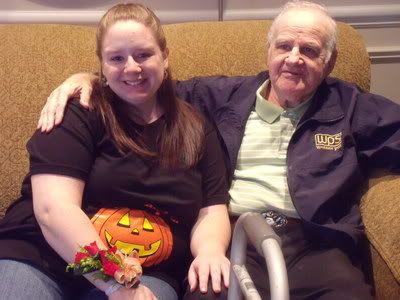 Myself and my great grandpa.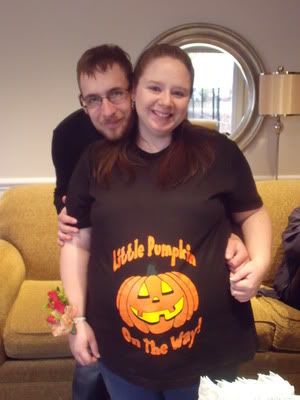 Hubby and I.
Myself and my aunt/Lennon's godmother.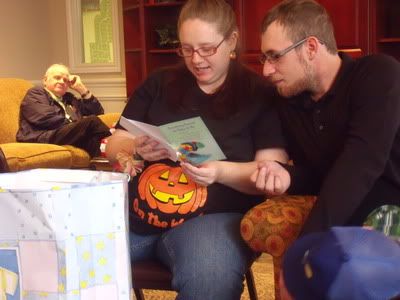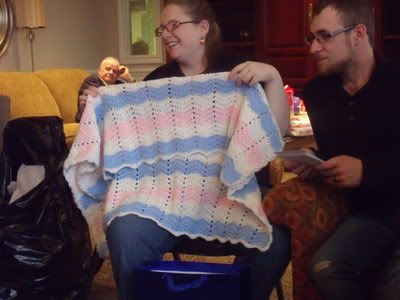 Handmade blanket that hubby's grandmother made.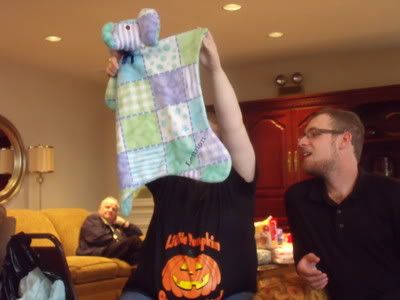 My mom always gets these for people at their baby showers. She found the lady at a craft show a few years ago and keeps in touch with her and every time she gets invited to a baby shower she gets them. I love it, it's super unique. It is very soft and I love how it has his name on the bottom.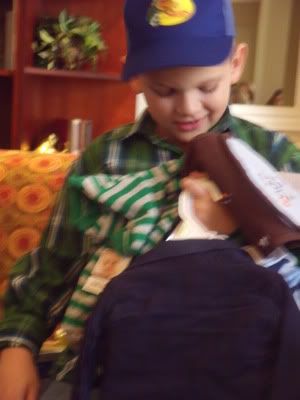 My brother/Uncle Noah was a big help while we were opening presents. He wasn't originally going to be at my shower but he always wants to be involved with stuff around the baby. He's cute!