I've been in labor since 9 last night and at 6:45 my little booger finally came out
I'm happy to say she was delivered all natural with the amazing help of my fiance and mother. It was a rough one I admit it, but I felt so much support from my family and doctors, I was able to pull through. We're very much in love!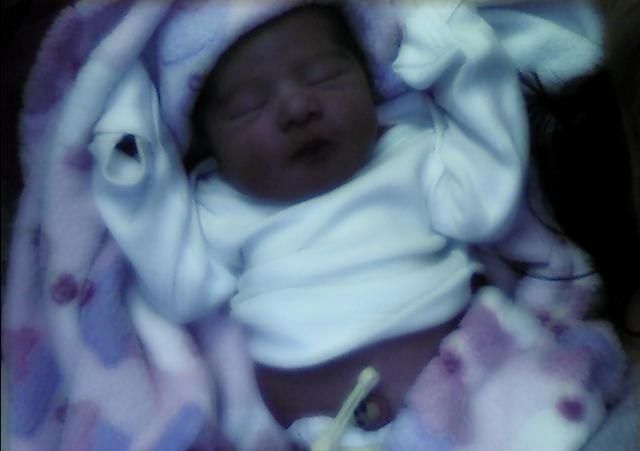 Sariah Marie Cruz born October 21st 6:45 am 5 pounds, 3 ounces, and 18 inches. Nothing short of perfect.