Started having mild tightness Saturday after noon. Around 10 they started getting uncomfortable and by 11, they were extremely painful...the real stop you in your tracks contractions. I was in tears every 2 minutes. I woke Mike up around 2am-ish and told him we needed to call my Aunt to come stay with Addison. She's just over 4 and was snoozing
. We called her and my sister tons of times, and the one night we need somebody, noone hears their phone!
I went on ahead and took a shower which seemed to make the contractions even more painful.
Kari (my sister) finally called us back and got to the house around 3:30am. She was watching my contract and asked if it was time and I just gave her a thumbs up. lol I got done with that contraction and she said I was making her hurt. lol
So Mike loaded our stuff up in the car and we left and headed on. It was the most painful car ride I've had since Addison was born! The contractions were so close together and so painful, we literally thought I would have him in the car. Luckily, when we arrived at the hospital there was noone in the waiting room. I had pre registered so we were in a room in minutes.
Mike went into the bathroom with me to help me get undressed and get my robe on. I sat down to pee and my body literally started cleaning itself out. Which I was thankful it was happening there, then on the delivery table. When my body was done, I put my robe on, got on the table to be check and was at 8cm!!
The contractions were so painful, no comparison to anything. Then I started feeling pressure so the nurse checked and his head was right there. They kept telling me not to push, but it's extremely hard when your uterus is doing it for you. My docs weren't on call, so we waited on the on call doctor and she made it just in time.
My water broke while pushing just like it did with Addison. I pushed for just over 5 minutes. I had two super small tears on the inside of my labias, but nothing that needed stitches....just stings a little when I pee
Then she pulled my placenta out, which wasn't painful.
I watched him come out and it was the most amazing experience. Mike and I were extremely happy to see this little man. It's amazing how all the pain goes away once they are out.
I'm so glad everything went so quickly with his birth. Addison's labor was 3 days and I also had her naturally. I was shooting for another natural labor and delivery with Asher and I was able to get it. It was extremely painful, but so worth it.
I am breastfeeding him and he latched on like a champ after he was born. The feeling of our bond is indescribable.
He was 5 days late. 8lbs 4 ounces, 20 inches long, with a 13 inch head. Born at 4:43 am on September 30th. We were at the hospital exactly 30 minutes!
Hard labor only lasted about 5 1/2 hours.
Here are some pics: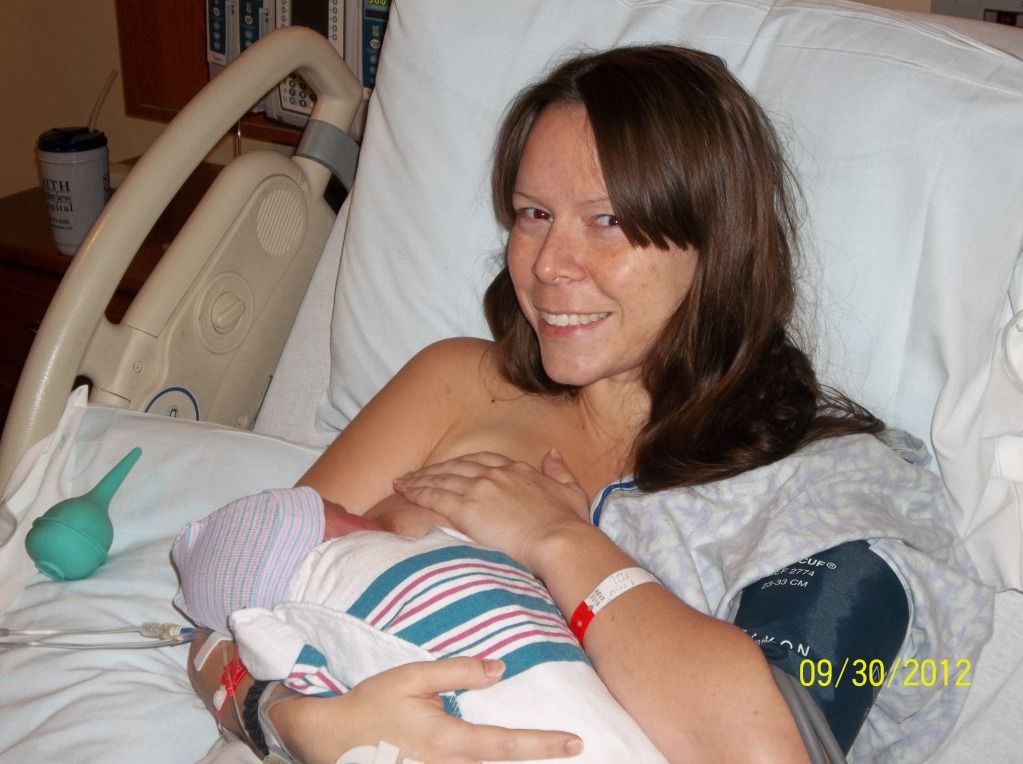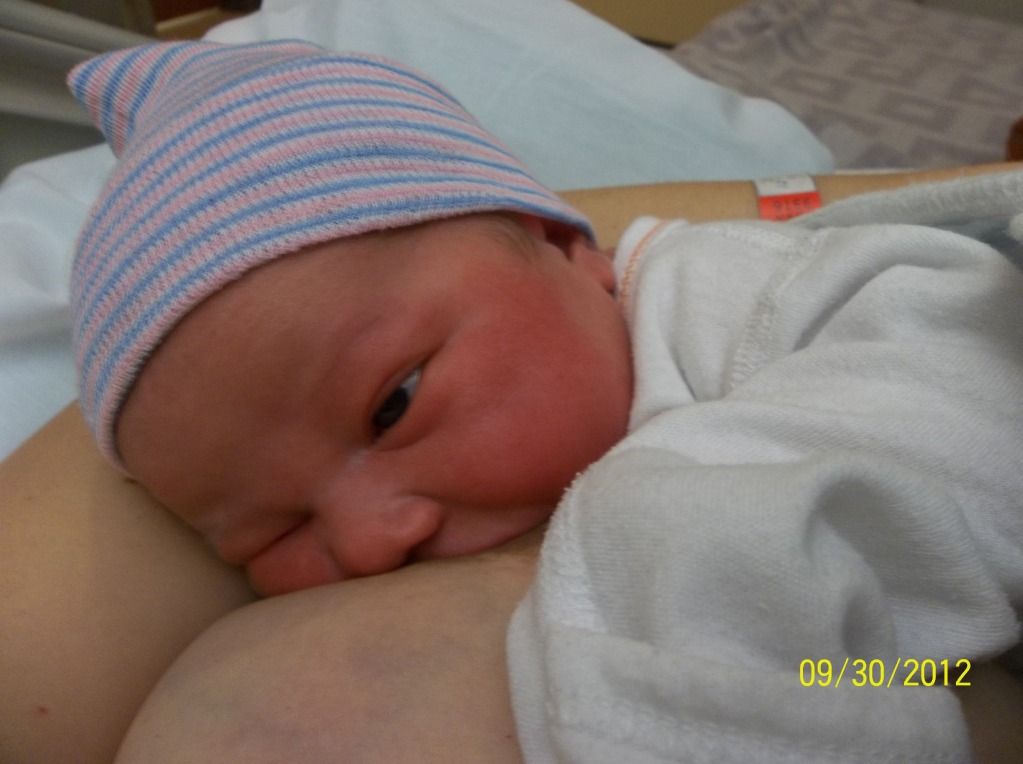 Big Sister
Thanks for looking everyone!! He's the greatest baby and is perfect!