Quoting applelove:" He was meant for you! That is what I was wanting to hear about! I could never have an abortion. Some ... [snip!] ... babys fault. I actually did have one in the past. After that my feelings changed a lot. I would never ever consider that again."
It was horrible for me at the time because we really WEREN'T trying. We were avoiding it at all possible cause. And I was packing to move, and packed my thermometer knowing that, that night was the last safe night to do anything and then we could avoid it for the next 2 weeks or use something!(I was using NFP), and sure enough, my body ovulated early.
I didn't even know I was pregnant. I just peed on a test before I packed the bathroom box, and it was positive. I just about fainted. I didn't want to be pregnant.
But luckily, he has the best personality any frazzled mommy could even hope for. He's so easy going, he just lays around and cuddles and always smiles.
With a face like this how could you NOT love him?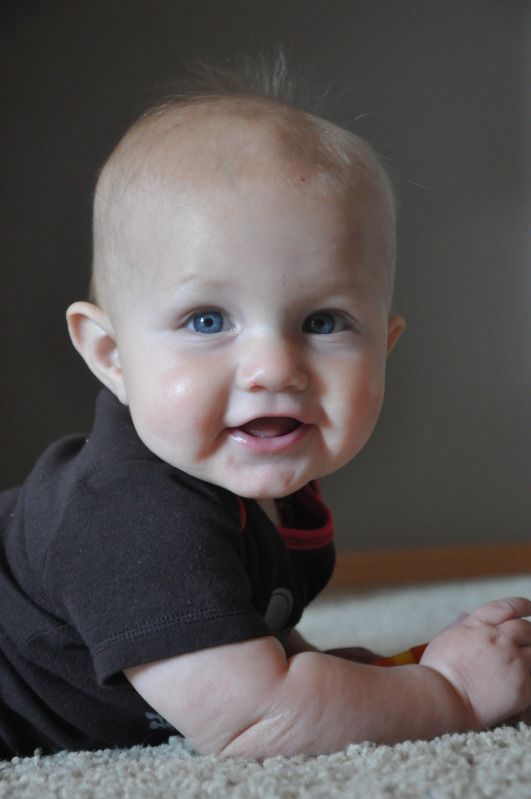 And because he was unwanted/ unplanned, we gave him a big name too.
Malachi. It means messenger of God.
Obviously God wanted him with us for a reason, and we thought it was perfect.