"Give me a head with hair, long beautiful hair, shining gleaming steaming flaxen waxen. Give me it down to there, hair, shoulder length or longer, here, baby, there, mamma, everywhere, daddy daddy hair! Flow it, show it, long as God can grow it, my hair!" -Hair, 1979. (One of my favorite musicals <3)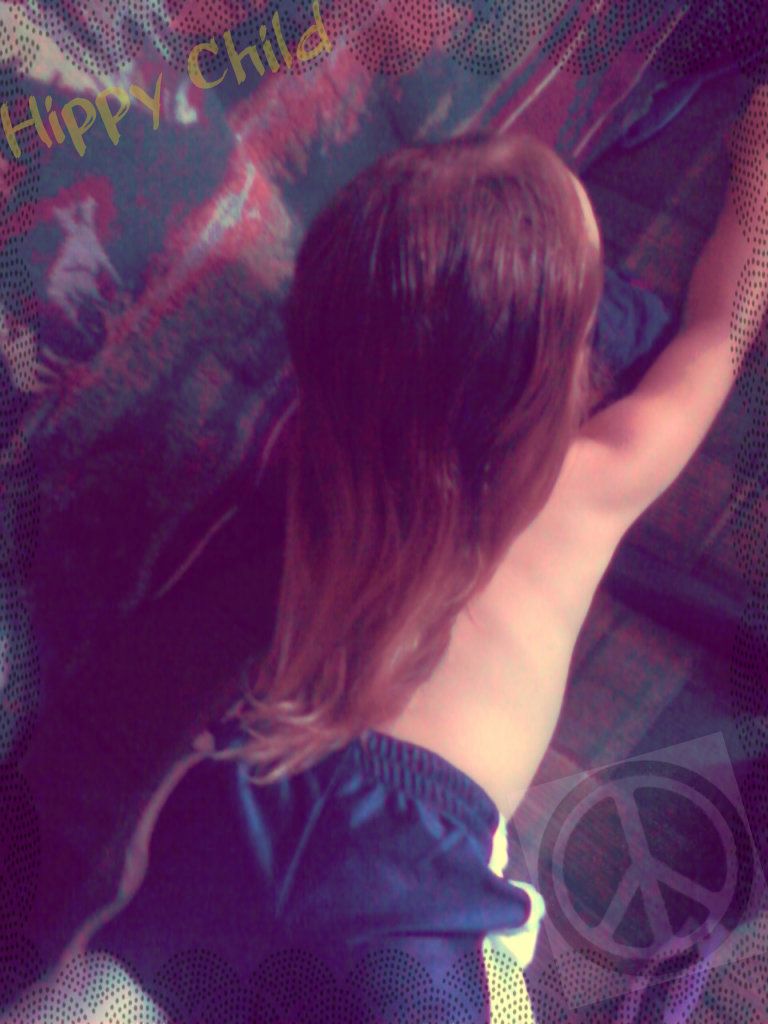 No, I've never cut his hair.
He will be three in November.