I am trying to pick a Dr. Seuss fabric to make something for the new baby with either this one which i would make into a quilt.
Or this one I would probably make into a taggy blanket for him.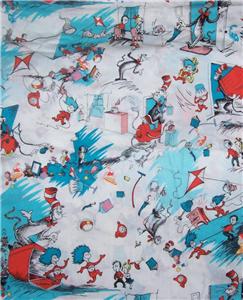 Only problem is that I have to bid on either of them on ebay to try and get them ugh!
Which Do you think?